I often have therapists and educators asking me about resources for Catholics dealing with sexual shame, trying to navigate sexuality and their faith in a healthy way. While there are not many "sex positive" Catholic writings, there are some resources that describe a more positive way to view sexuality within the Catholic Tradition. In this resource packet, I've outlined some useful sources to read and offer a frame for helping identify which books would be most useful.
This 9 page resource can be shared with clients interested in reading more about sexuality and Catholicism/Christianity.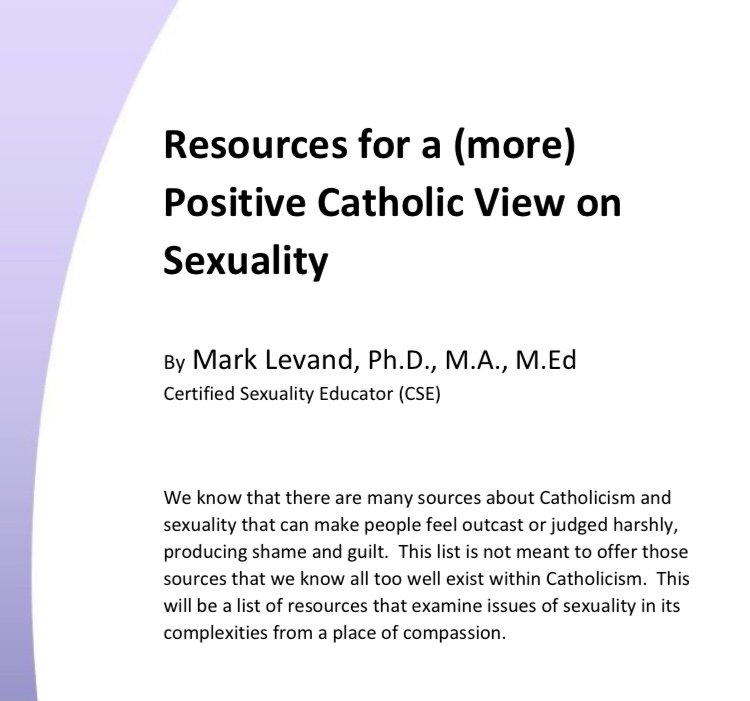 Resources for Catholic Clients
$10.00
NOTE: you will be emailed a link after the purchase and can only access this link once. Be sure to download the .pdf once you open it.