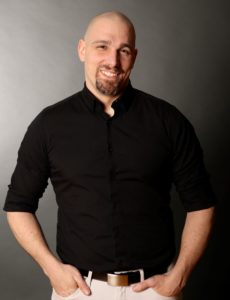 Mark Levand, PhD, MA, MEd, CSE-S, MCHES (he/him) (Levand pronounced: "Luh-vond") is an AASECT Certified Sexuality Educator, Supervisor, and trainer.  Formally trained in both human sexuality and Catholic theology, Dr. Levand's passion for the field of sexuality stems from the belief that sexuality is an integral part of the human experience and that all people deserve a safe place for discussions about sexual issues.  He is an interdisciplinary sexuality researcher broadly interested in the experience of embodied sexuality.  His main areas of interest include sexual ethics and diversity, cross-cultural sexuality, and Catholic sexual theology.  Dr. Levand often researches justice issues in the field of sexuality, examining issues of consent, sexual behaviors, sexual fantasy, trauma, and sexuality education. He is also a Master Certified Health Education Specialist (MCHES) through the National Commission for Health Education Credentialing.
As a part of his work, Dr. Levand teaches human sexuality courses at various colleges and universities and conducts professional trainings to increase sensitivity towards sexual differences, self-reflective sexuality, and the intersection of sexuality, personal faith, and religion. In addition to sexuality courses, he teaches education methods, theology and religious studies, counseling sensitivity, and research methods courses.
Dr. Levand holds graduate degrees in Theology and Religious Studies (John Carroll University, 2011) and Human Sexuality Education (Widener University, 2014). He graduated with his PhD from Widener University's Center for Human Sexuality Studies in 2018 and is a member of the American Association of Sexuality Educators, Counselors, and Therapists (AASECT), Society for the Scientific Study of Sexuality (SSSS), World Association for Sexual Health (WAS), Catholic Theological Society of America (CTSA), Society of Christian Ethics (SCE), and College Theology Society (CTS).