I focus my educational and consultation efforts on young adults and working professionals.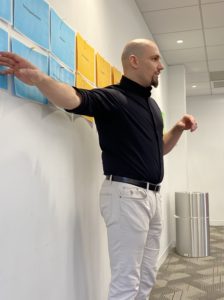 Matters of sexuality can be complex.  As a sexuality professional, I focus specifically on areas of:
Issues of sexuality at Catholic Colleges and Universities
Sexual consent, ethics, and decision-making
Raising awareness around sexual diversity
Cross-cultural sexuality
Sexuality and faith
Much of the work around helping others understand their own sexuality and where they stand in the sexual climate of those around them involves education.  I often help educators and can be consulted on educational material.  For more information about educational interventions with which I may be able to help, head to the contact page.